DOMINATING BBC PRISON INMATE
DOMINATING BBC PRISON INMATE
You must be logged in to view images attached to stories and blogs.
Submitted by
virgintsik1 @ g...
on Sat, 2023-01-21 17:24
I'm 27 yr old white blond hair white correctional officer at prison. I followed on my dads foot steps he has been a guard for 28 years. But it feels different if your job is not to be sexually intimidated by black inmate thugs.
I wasn't real happy about working in a prison invironment because I have a pretty hot body and a ass that won't stop the nigger inmates fantasizing about me. Worse are the catcalls where they talk of how they will bend me over or hold me down tear up my uniform tie me up spread eagled mash my tits spit on my mouth. They call me "cunt" which I find it very degrading. The unruly ones would jack off then touch my face with their wet cum if I ever get near them. But I am strong minded and I trust my instincts. But the thought of getting raped by these scum of the earth inmates sometimes gets my pussy wet. I must not allow myself to be intimidated by them because as their correction officer, I must command respect so they won't get any weird ideas on me. Every day is a struggle to maintain my composure not let them see my pussy weakness.  Though married it gets into my head because I am unsatisfied with my husband's small dick.
I m assigned to the gym (gym officer) and about 16 months ago I received a new inmate.he was 29 yrs old. Black 6ft 9 inches tall 260 lbs .he was doing a life sentence for attempted murder kiddnap and rape. He had came into the system when he was 20 yes old.
About a month after working with this inmate I noticed he was always talking about how he was brutal in sex or drawing pictures of bondage sex he did to his rape victims to get into my head, but so do 80% of all inmates. It just so happen among the inmates he is closest for being my assistant in the gym. His job was to hand out and collect gym equipment and set up and help coordinate tournaments with me. One day he asked me if he could take a break from work to play in a game of basket ball .it was a quit day program was running smooth ,I told him ""sure go ahead"'.he played his game collected all the equipment, he was running a little behind schedule and told me had missed the unlock to the housing unit for showers .and if he could use the gym shower or he would have to bird bath in his cell. I told him to make it fast . I proceeded with my inventory and as I walked into the back room to check my tools .I saw my clerk finishing up his shower. He looked even bigger in the shower I felt weird. I wanted to stand and watch him,I felt excited. He turned we caught eyes he said he was hurrying, he dressed and left .that night I went home and I fantasized about him .my mind was going crazy I fingered myself off and I was fine.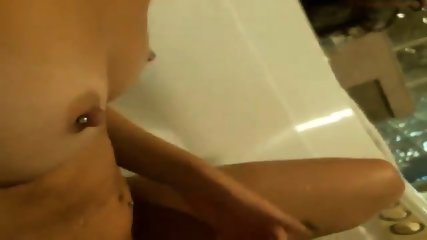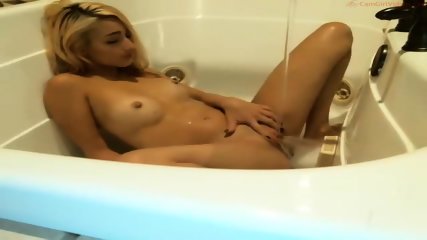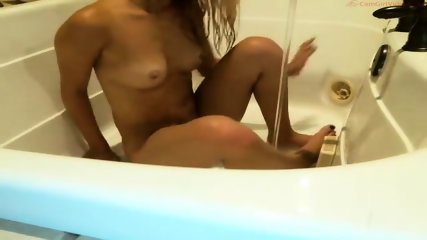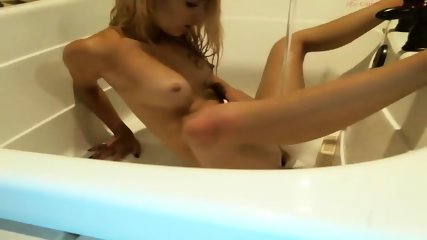 The next day at work I passed my day by stealing stares at his crouch fantasizing about being raped by him. I even started to think about how to get him back in the shower .so a little before he was getting ready to go to his unit to shower ,I told him we needed to archive the envintory records. He ask if he could go shower and come back and I told him I needed it done .but he could use the gym shower after we finished if he wanted. He said "cool". We finished boxing up the papers .and he proceeded to the shower. I told him that I wasn't supposed to let you guys use those showers but if you ever need to rinse off .just ask me .he said thanks c/o and proceeded to shower. I watched him shower off the reflection of the glass window . I told myself "look at his dick the whole time ""and I did . he turned off the shower and my eyes looked up to catch his eyes and I realized he could also see me . he looked straight at me with an evil grin and asked me if everything was ok bitch??? I stud there silent like a dummy. I got busted .he looked at me again with a degrading smirk like I'm some kind of slut and smiled YOU OK C/O (CORRECTIONAL OFFICER) DO YOU LIKE WHAT YOU SEE BITCH???. HE finished drying off and walked back into the office.it was quiet I was embarrassed .and I could tell he knew I was embarrassed by the look in his eyes I am under his spell.
He continued to taunt me by asking me if he had done something wrong back there ? I said no why? He looked at me and smiled and said usually when a officer looks at something that long and hard .something is wrong.I told him nothing wrong and I was sorry about that. He smiled and told me what you sorry about your the gaurd that's your job!!! To watch us inmates make sure we OK.Then he poked his finger into my mouth feeling up my lips my tongue exploring the insides as though he was violating my pussy. That night when I went home all I could think about is what if he tells some one what if my husband or my dad finds out .how embarrassing would that be. But what I thought about the most that night was sucking his huge black dick.I laid down next to my less endowed husband and fantasized over and over about sucking his huge black dick.
The next day he came to work and he was acting different more talkative more brash and brazen, joking around saying things with double meaning that made me nervous. He really enjoyed seeing me having a terrified look!  And then he said it ""CAN WE TALK"C/O" SLUT?? I was flustered from how he addressed me but could not find the courage to berate him.."sure about what?" "About last night, the shower !!!" .I turned red. He said Stop me if I'm wrong . you have a husband making good money and he's fine while all these mother fuckin inmates and most these officers trying to fuck you but you won't give them the time of day.and then I catch you staring at me while I take my shower. Shit I'm very much humiliated but my pussy was starting to throb. He pinched my nipples outside my uniform then asked me if he was wrong ??? I felt the pain and lust developing in me so I didn't say anything .I felt weird. He rolled my nipples and said look I'm doing life I'm never getting out ,they can't give me anymore time .this is just going to be fun for me .JUST FUN!! He Sat at his desk and started to read one of his sex books this time loud enough for me to hear. Stories about white girls fantasies with black men.the day was almost over and he told me he was going to shower he walked to the back but this time he used the shower that was in plain eye shot of my desk. He turned and faced me looking straight at me he was about 30ft away from me but it felt like 3feet. He took off his clothes never taking his eyes off me .I would look and turn away.every time I would look his way he was staring right at me. I couldn't look away anymore and I gave in I looked at his face he smiled at me and he looked down at his cock my eyes followed he was slow stroking his dick ,lifting his dick exposing his huge balls .I couldn't turn away .I'd look up at him looking at me as my eyes would travel back to his dick. He looked me as he stroked his dick harder and faster he grabbed a wash cloth and placed it in front of him and released his load on to the towel. Looking at me He placed the hand towel on the soap holder. finished his shower dried off and returned to the office and said he liked that shower better, and he looked at me and said I left my hand towel on the soap holder saying he want me to turn me into his bitch, the asked me if he'll put away the laundry or leave it ??? Like a submissive maid I told him to leave it. .he looked at me and smiled and told me you sure its really dirty I'm sure, he told me see you tomorrow cunt. As he walked out of the office onto the yard i locked my door behind him .I walked to the shower and grabbed his towel. I opened it to find his thick sticky load inside the towel .I walked to my restroom and locked the door and lifted the towel to my mouth and i could smell his cum .the smell was strong .i licked his cum ,I was scared what if he had HIV or some other std, but I wanted it so bad the feeling was so strong I licked his cum off the towel leaving it in my mouth tasting it over and over the iside of my mouth was covered with the taste and stickieness of his cum. I took that towel home that night and would sneak to my bathroom and suck on it .
The next day I had got to work early and got another wash cloth and put it on the soap holder folded it nice and neat with a note inside saying never thought doing laundry could taste so good .I'll clean your towel anytime .
Thank you ☺
When he came in he found the towel and read the note .he looked at me and said there's ALOT MORE WERE THAT CAME FROM!!!! I told him he was just going to have to behave or I might have to remove him as my assistant, he looked at me and grabbed my breasts squeezing them turning them as if crumpling a piece of paper or imploding a small ballon. He took my coffee cup off my desk walked to the backroom "now lets put some cream in this coffee"  while he faced me he jerked off in my coffee mug .walked over to me and handed me my mug with his cum in it ."Here drink it bitch"  I felt so degraded but still I looked at him lifted the mug to my mouth and licked his cum with my tongue he smiled I grabbed my water bottle and poured just a little water to loosen the rest of the cum and poured it in my mouth. That was the start of my 16 month being dominated by this nigger inmate thug.
Comment(s): 4